Evidence-Based Answers
Evidence Central™ is an integrated web and mobile solution that helps clinicians quickly answer etiology, diagnosis, treatment, and prognosis questions using the latest evidence-based research.
Browse
Holiday Discount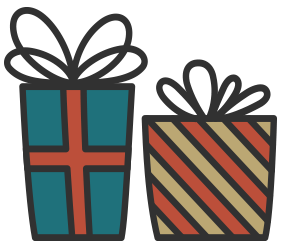 Available on your mobile device and the web, locate answers at the bedside or anywhere they're needed. Save 20% Today
Word of the Day
Tiotropium via Soft Mist Inhaler increases all-cause mortality in COPD
Clinical Question:
Do inhaled medications for chronic obstructive pulmonary disease increase all-cause mortality or cardiovascular mortality?

Bottom Line:
Tiotropium delivered via Soft Mist Inhaler (but not via HandiHaler) increases all-cause mortality in patients with chronic obstructive pulmonary disease (COPD) (odds ratio [OR] = 1.5; 95% CI, 1.05-2.11). The biological basis for this difference is not clear, though it may be due to differences in dose or peak dose between delivery methods. This was a network meta-analysis, so the results are not as robust as those based entirely on direct comparisons. However, the direct comparison data were consistent with the network meta-analysis comparisons. (LOE = 1a-)

Reference:
Dong YH, Lin HH, Shau WY, Wu YC, Chang CH, Lai MS. Comparative safety of inhaled medications in patients with chronic obstructive pulmonary disease: systematic review and mixed treatment comparison meta-analysis of randomised controlled trials. Thorax 2013;68(1):48-56. [PMID:23042705]

Study Design:
Meta-analysis (randomized controlled trials)

Funding:
Government

Setting:
Various (meta-analysis)

Synopsis:
Although studies of COPD often focus on disease-oriented outcomes such as changes in forced expiratory volume in 1 second, what really matters is whether a medication reduces all-cause mortality. Some previous studies have found increases in mortality with tiotropium and long-acting beta agonists (LABAs) in patients with COPD. These authors set out to examine the effect of tiotropium as a dry powder delivered via a HandiHaler, tiotropium solution delivered via a Soft Mist Inhaler, LABAs alone, and the combination of LABAs and an inhaled corticosteroid (ICS) on mortality in patients with COPD. The authors did a careful search that identified 42 randomized controlled trials reporting all-cause mortality as an outcome, and 31 reporting cardiovascular death. They then performed a standard meta-analysis combining studies that directly compared 2 or more drugs. They also applied a relatively new approach in meta-analysis, called network meta-analysis or mixed treatment comparison meta-analysis. At the risk of oversimplifying, this allows indirect comparisons among related studies. For example, if study A compared drug 1 with drug 2, and study B compared drug 2 with drug 3, this approach allows us to indirectly compare drugs 1 and 3 using these data. Using both direct comparison and network meta-analysis, tiotropium delivered via SoftMist Inhaler caused an increase in all-cause mortality (OR = 1.5; 95% CI, 1.05-2.11 using direct comparison; OR = 1.54; 1.01-2.43 using network meta-analysis with a random effects model). This increase in mortality was not seen for tiotropium delivered via HandiHaler, and was not seen for any other comparison. The SoftMist formulation of tiotropium also increased cardiovascular mortality (OR = 1.96; 1.07-3.60 by direct comparison). Reduction in all-cause mortality was seen for LABAs plus ICS compared with ICS alone and compared with placebo. Results were generally similar regardless of the analytic method used, and similar for all-cause and cardiovascular mortality. The absolute probability of death was approximately 3% higher for patients given tiotropium by SoftMist Inhaler than for those using other inhalers, over a mean 1.2-year duration of the included studies.


RSS FEED
Site Licenses
Site Licenses are available for schools, universities, hospitals, government agencies, and companies. For more information, contact us.